April, 16
Queen Margrethe celebrated her 74 years birthday at Marselisborg castle. Togehter with Prince Henrik, Crown Prince Frederik, Crown Princess Mary, Prince Christian, Princess Isabella, Prince Vincent, Princess Josephine, Prince Joachim, Princess Marie, Prince Henrik, Prince Nicolaj and Prince Felix, showed the royal family on veranda to wave.
- Princesseslives.blogspot.com
- Newmyroyals.com
- Kongehuset.dk
- Ppe-agency.com
- Bt.dk
- Monarchypress.com
- Newscom.com
- Princessesblog76.blogspot.com
- Princesdanoisacopenhague.centerblog.net
- Frederiketmary.centerblog.net 1
- Frederiketmary.centerblog.net 2
- Frederiketmary.centerblog.net 3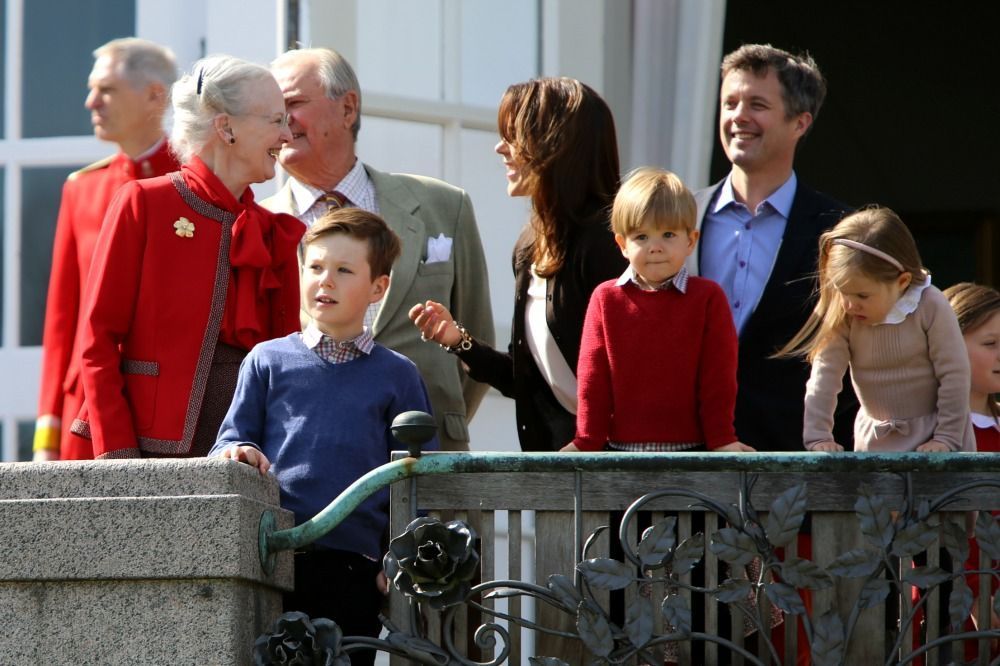 Both Queen Margrethe, Prince Vincent and Princess Isabella showed up in red. Mary wore a matching color – brown. Usually, I'm not a fan of brown but I think Mary have found a good way to wear it with the Strenesse skirt and a white blouse. On her feet she wore a pair of Christian Louboutin shoes. She was wearing earrings and a bracelet made by Marianne Dulong.
Photo: Agnés Colbert/Diana/Ebay.com