Thursday, September 18
Program: Toronto
Crown Prince Frederik & Crown Princess Mary
Official opening of the 'Danish business delegation' in Canada 9:20 A.M.
Opening of 'Taste Trade Show – Danish food and beverages' 10:15 A.M.
Crown Princess Mary
Visit to the 'Danish Style – Sneak Peak 2015' 10:40 A.M.
Crown Prince Frederik
Visit at the 'Canadian and Danish Design Collaboration' 10:45 A.M.
'Construction Seminar' 11:15 A.M.
Crown Prince Frederik & Crown Princess Mary
Award of H.R.H Prince Henrik's Medal 12:15 P.M.
Reception at the seminar 'Danish Innovation for Canadian Healthcare' 1:30 P.M.
Launch of 'TannerMedico' 2:10 P.M.
Opening of the seminar 'Diabetes Care – 90 years and beyond' 2:25 P.M.
Visit at the 'Art Gallery of Ontario' 3:05 P.M.
Opening of 'A story of Great Danish Icons' 3:50 P.M.
Presentation of the 'Danish Active House' 4:25 P.M.
Official dinner 7:30 P.M.
- Kongehuset.dk
- Billedbladet.dk
- Royalista.com
- Newscom.com
- Real-myroyals.blogspot.com
- Frederiketmary.centerblog.net
- Princessesblog76.blogspot.com
At their second day, now in Toronto, Mary showed up in a navy blue outfit were most of it are recycled. It was a tight SAND dress from Fall 2012, a short navy blue jacket which we might have seen before. Tjacket is very similar to the one , also from SAND, she had on the other times when she has used this dress, but do not confuse these two they are not the same. On the right wrist she wore a beautiful black pearl bracelet, made by the talented jeweler Marianne Dulong. Right next to it, she had her gold bracelet from Shamballa Jewels with the pink ball. There was one thing that made me happy and it was to see her incredibly beautiful, but very expensive, watch from Georg Jensen. We have so far only had a chance to see it when she has traveled abroad on official visits. The last time Mary wore the navy blue pumps, I thought I had made it clear that I am NOT sure if they comes from Gianvito Rossi or nor. I started to question it, but can not find the model Mary wear. Therefore, I assumed that it must be right but please help me finding the right one. She completed her outfit with a light gray clutch which I have not yet identified

SAND navy/white tweed dress from Fall 2012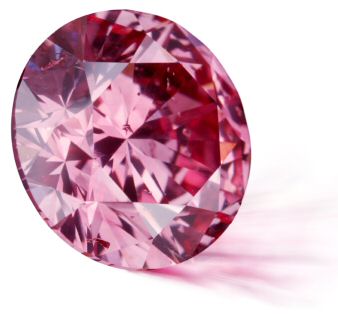 Shamballa Jewels Royal braclet, made of 18k rose gold and argyle pink diamonds

Georg Jensen Vivianna Pavé Small Dial, this model is a part of the 'Vivianna Pavé Special Edition' it's covered with 369 diamonds £7,600.00
OFFICIAL DINNER
I really love that she had chosen anything but a black dress. Many women chose a black dress when they are going to a dinner.What I know about this dress is that it should be made ​​by Danish designer Ole Yde, but if it is right I do not know. I have never found a model that can prove it, maybe you can or maybe you know something about who might have designed this dress? Because her hair was in a beautiful hairdo, you could see a pair of curry yellow and blue earrings with diamonds around the edges. We first saw them when they were in Poland. I was sure they came from Jewlscph, but there are no indications that it is right. i'm not a huge fan of the two colors in the same earring, but I like the way she have combined them with the rest of the outfit. To match the dress and the earrings she had chosen the sun yellow clutch from YSL. When Mary wore the glittery leopard pumps for the first time, it was quickly resolved that they were from Gianvito Rossi. I think now I have found out that this is incorrect. I assert that they are from Rupert Sanderson. I have shown them both, tell me what you think…

This pictures was taken in Poland, when they were on a visit.

Yves Saint Laurent (YSL) Muse clutch. You can buy this clutch in almost every color – white, yellow, bordeaux, blue, black, silver – find them here
VS

Gianvito Rossi Leopard Glitter Rupert Sanderson Elba in black
Photo Agnés Colbert